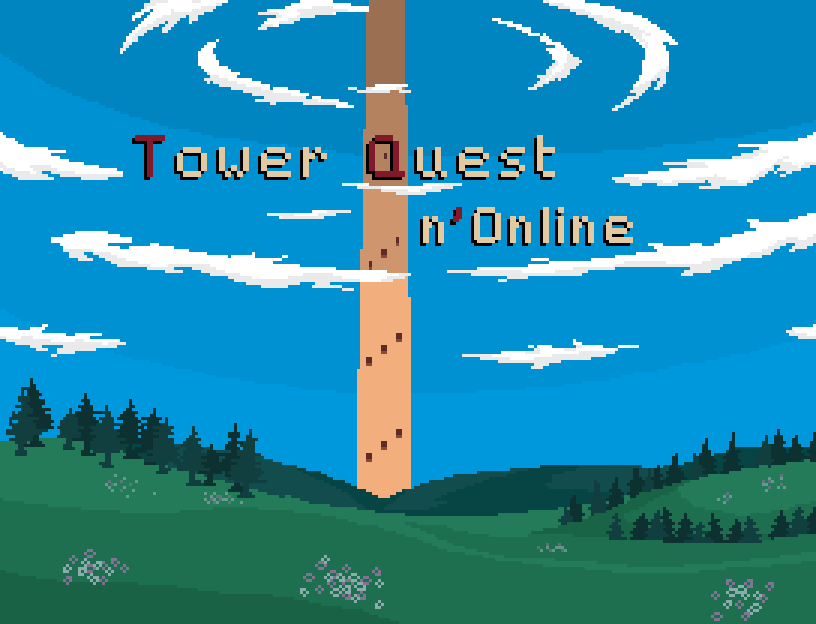 Tower Quest n'Online
A downloadable game for Windows
Tower Quest n'Online is a turn based roleplaying game that tries to simulate an MMORPG environment. It features awesome chiptune soundtracks by Snowy Fox, and gorgeous pixel art by Oceans Dream.
Explore an ever growing tower that changes every time you get inside, and help the villagers of Town of Sorrow to uncover the mysteries of this new world.
Features
Progression based on equipment and level;

No classes, no skill trees;

Skills are gained from gear;

Gear is obtained from quests;

Enemies won't drop equipment, only resources (for quests);

Randomly generated "players" (a special kind of NPC);

Every "player" has a real life ocupation and tastes about conversation subjects and interactions;
Each interaction will impact on the affection that a "player" has towards you;

Interaction system inspired by games like The Sims and Harvest Moon;

Befriend other "players" (friendship and date requirements reduced in the demo version);
Receive quests from you friends;
The quests are based on the current climate affecting the village, so the other "players" may or may not need your helping hand depending on the weather;
Have a date (only relationship status for now);

Beautiful climatic effects;

Every floor has it's own climate and visual effects (the demo only features 1 floor);
The village climate changes every time you returns to it;

Procedurally generated maps;

Each floor in the tower is generated every time you visit it;

Turn based movement and combat inspired by classic roguelike games.
Download
Click download now to get access to the following files: