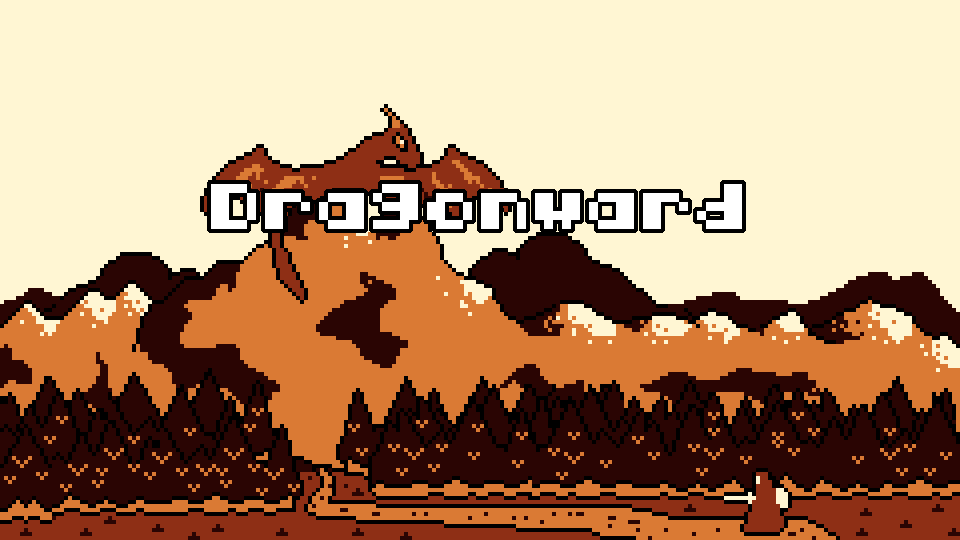 Dragonward
A downloadable game for Windows
Dragonward is a retro-inspired arcade game with focus on resource management. It features a simple yet beautiful 4 colors pixel art and remarcable chiptune music.
You're a newbie traveler on the road to the dragon's nest. Your objective is to slay the dragon, save the realm and, of course, become The Dragon Slayer! Sorry no ladies in distress here.
Gameplay
Walk a lot;
Fight fearsome monsters;
Live odd events;
Make choices to survive;
Save money for the lunch;

Or lose it on a dice game

Cook on the firepit;
Venture in dangerous dungeons;
Walk more;
Step over deadly traps;
Collect mysterious writings;
Get stronger;
Take some rides with experient people;
Beat the mighty dragon.
Or you'll just die on the first stage.
It also features an offline score board, so you can compete with the grandpa!
Purchase
In order to download this game you must purchase it at or above the minimum price of $1.99 USD. Your purchase comes with a Steam key. You will get access to the following files:
Dragonward_Windows_v1.10.zip
90 MB
Comments
Log in with itch.io to leave a comment.
Have you played Eastward Quest? I made that game a few years ago and saw some similar ideas in this.

Hey!
Sadly I did not. The main influence for the fixed direction in Dragonward came from One Way Heroics. I have a particular interest for roguelike games, and that's also the reason why my game is turn based.
I could not play your game because I'm at work right now, but I saw a video and it looks really nice.

Something cool I found about it is that on the first prototype of Dragonward, it also had some HP increasing and restoring items scattered on the ground. So it was even closer to Eastward Quest than it is now. [:
One more coincidence: I'm brazillian too :b

Thanks for the reply!

Huge coincidences. In Eastward the final boss is also a dragon. I guess they're RPG tropes so it makes sense. At first, I also wanted "cities" where you could buy items, but I ended up focusing on the "action" more than the "RPG".
I didn't know much about roguelikes back then, so that's one thing I missed. But now I'm making a roguelite, Roguemance.
Where are you from in Brazil?

Oh the guy behind Roguemance are you! I didn't realize that... I keep seeing your game on twiiter, it looks awesome!
I thought I was following you before though... well I'm now :b
Also, I thought about adding something like a tavern to Dragonward, like a hub to get missions and improving the character, But I realized people would get easily bored anyway... I think the game style in general would fit mobile better.
EDIT: forgot to say, I'm from Minas
Really lovely little game!
I played it 20 minutes. Its enjoyable, but I feel it needs more enemy variety and more ? chances with the potential for something bad to happen. My highest score was 125.
Hey, thanks for playing Dragonward! I'm glad that you found some joy in it.
The game actually features more content, it has more stages with different rules for the resources and a bit of variance on the monsters behaviors, and dungeons that makes it harder for surviving.
Also, choosing different answers for the events (question marks) may spice things as the outcome can change, and there's a trade off in between chance and reward (including bad things) according to the one you pick.
I hope you don't give up yet [:
Cheers!